Welcome to
Wiki

SPOILER WARNING
"Apotheosis"
Wiki Caprica is updated to U.S. aired episodes and official releases (above).
Visitors whose viewing schedule is behind that of SyFy should be very careful about which pages they visit including the lower sections of the Main page.

In respect for the talent of the creators of Caprica, the wishes of Wikia, and the wishes of many fans, spoilers about episodes are forbidden before their U.S. airdates. Please read the spoiler policy.
Spoilers are not permitted on the wiki. Any spoilers on the wiki regarding future episodes will result in an instant and permanent ban. If you wish to read or discuss spoilers please visit sites that cater to spoilers and spoilerism.
Do not create pages about future episodes (except the next new episode), characters, cast members, or crew. The Wiki Caprica is updated to the latest episode that has aired in the U.S.
Things to Do
---
Grab a "Random Page", and see if there's something to be done.
Look at the transcripts, particularly the newer ones, to see if they need work or review.
Look at the drafts and provide comment or help complete the pages.
Correct discrepancies between aired episodes and episode pages.
Correct discrepancies between episode pages and other article pages.
Error corrections: Is there something on an episode page or elsewhere that doesn't read quite right? If it's wrong, fix it.
Check out and comment on: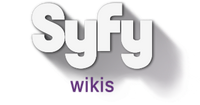 Ad blocker interference detected!
Wikia is a free-to-use site that makes money from advertising. We have a modified experience for viewers using ad blockers

Wikia is not accessible if you've made further modifications. Remove the custom ad blocker rule(s) and the page will load as expected.